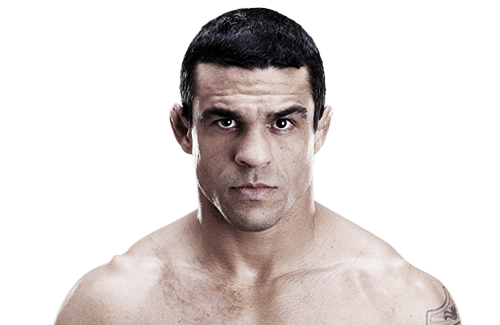 Possibly one of the men at the center of it all, Vitor Belfort, responded today with regards to all the TRT talk thrown around these days.
Dana White put TRT on blast this past week, noting the promotion was going to come at those with a TUE very hard with intense testing for them to look forward to.  A growing number of fighters are now seeking therapeutic use exemptions from the state athletic commissions which opens the door for usage of testosterone.  Upon acquiring it, the users have been reported to bring their levels way above the allowable range while coming down to the correct ratio just in time for their testing.
White's approach would put a dagger in that methodology, effectively requiring the fighters to keep their ratio's at the lower level, ultimately providing very little advantage to a fighter.
Here was Vitor Belfort's response via his twitter:
This will be last time that I will talk about TRT I never hide from #ufc that I was on the treatment but I admit that I didnt admit to the press. I confess that this was my mistake I am MEN enough to admit my mistakes So from now on, guys please don't fight me if u going to use this as a execuse that's it. I never lie and never hide from ufc.

IF U LOOKING FOR A EXCUSE, GOD WILL THE ONE TO PROVIDE ONE 4 U SO EXCEPT THE FACT AND CHANGE YOUR ATTITUDE. If this is u? U better change

U tell me the rules I will follow U tell me the way I will follow U tell me the price I will pay BUT BY GRACE WE R SAVE! Have a good day

GET IT OVER!! A KICK ON THE HEAD DOSENT HAVE NOTHING TO DO WITH TRT This call #SKILL
This entry was posted on Tuesday, February 19th, 2013 at 11:34 am and is filed under
UFC
. You can follow any responses to this entry through the
RSS 2.0
feed. You can
leave a response
, or
trackback
from your own site.